The Butterfly Centerfold 25 Ping Pong Table is a very high-quality indoor ping pong table with lots of benefits like easy assembly, durability, sturdy and wheel locking system for game time stability.
As a result, this table is highly demandable to the professional players. If you are a beginner but determinant to be professional, you can take this table for future growth as well.
The table is approved by the ITTF USA and has been used in many professional tournaments and many countries throughout the world.
So I am going to share my analysis regarding this table in this article so that you can understand the bad and good things about the table in a quick snap.
Let's Jump in!
Specifications of Butterfly Centerfold 25 Table
If you see the specification of this table, you will understand the difference in the table with other tables.
Scratch-proof wood one inch top
Two inches * 0.75-inch steel rail
Two inches square steel leg
Five inches locking rubber wheels
280 pounds of weight
Playing Dimension is 9 feet length, 5 feet width, and 2.5 feet height
Storage Dimensions is 5 feet width, 1.6 feet length, and 5.25 feet height
Release lock safety features
Adjustable legs
Our rating 9.85/10
Butterfly Centerfold 25 Ping Pong Table overview
If we talk about the reason for creating this table, that is outstanding to tell. Because this table was specially designed for the US open International Table Tennis Pro tour Championships.
After explaining this, there is nothing to describe the quality of the table. But there are some particular things about this table that we should tell you and that is worth much better.
We have reviewed the 17 best ping pong tables where Butterfly Centerfold 25 table tennis table has a higher rating. You can check that out.
One inch tabletop surface
All the ping pong table that is used in the tournaments has to follow some standards.
First of all, the table's surface is to be at least one inch or 25mm thick. So overall, few tables in the market have followed this rule.
But the Butterfly Centerfold 25 table has fulfilled this requirement.
As it has a scratch-proof wood tabletop surface, players get the most consistency and the perfect ball bounce throughout their game.
Flexibility in the ball bounce comes appropriately because of the surface of the table.
Strong Steel Frame Apron
In a ping pong table, the apron around the corners is essential to protect the table from scratch.
The Butterfly Centerfold 25 table tennis table has an apron of a steel frame, and it makes the table sturdy and saves it from rust. So it can be called the protector of the surface of the table.
Foldable and Easy to Move Around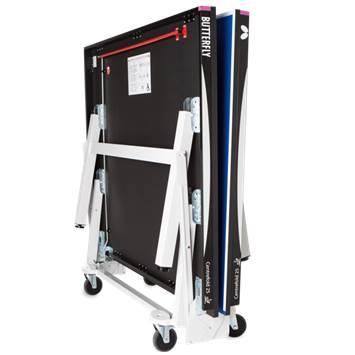 A very beneficial feature of the indoor ping pong table is the folding system.
Because of this facility, the indoor tables can easily be folded when it is not used. It has another significant benefit that it can store in a small place because of its folding system.
If you have a tiny place inside your playing room, this table is a perfect option for you as you will get all the benefits along with this fantastic ping pong table.
Another thing is, it can quickly move from, here and there, after folding the table. One person can easily carry the table and store it in the right place.
Strong and Durable Undercarriage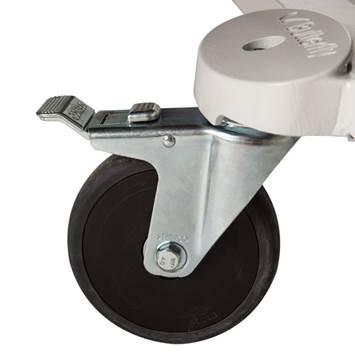 The undercarriage of the Centerfold 25 is robust in comparison with other tables of its level. It has four wheels of five inches(125mm), and it can rotate easily.
So you can take the table wherever you are when you need it. Though the table is a little bit heavy, you can handle it very comfortably.
The wheel locking system provides the safety of the table when you play the game. It ensures not to move the table.
If it moves or shakes during the game, it would be a considerable problem to maintain the proper shots. Apart from that, the wheel locking helps the table in the storage.
Pre-assemble
One of the toughest jobs regarding the ping pong table is to assemble the table when it arrives at your place. But, as the Butterfly Centerfold 25 table comes pre-assembled, you have no hassle.
As it happens, just take the packaging out, then crew the nuts after that straight the halves and set the post, and you are ready to go.
Leg Levelers
The vital benefit of the indoor ping pong table is the leg levelers. All four legs have levelers which adjust the table height when you play on the surface. No matter where you are playing, whether it a plain ground or not.
Net and Post set
Not all the ping pong table comes with the net and the post set. But this table is providing these things with the table.
So it's an excellent opportunity for the customers that they do not have to buy it separately. They give a trendy Europa net set with this table, which has been used in championship tournaments.
Uses of Butterfly Centerfold 25 ping pong table
You will certainly believe that if we tell you, this table has been used in the ITTF championships in the years 2016, 2014, and 2012. We are not the only one who has been said that a lot more others are saying that as well.
You can take a look over these years' championships games. So you will see them there. So this is an internationally recognized ping pong table brand that has been ruling in the ping pong industry.
Butterfly as a Brand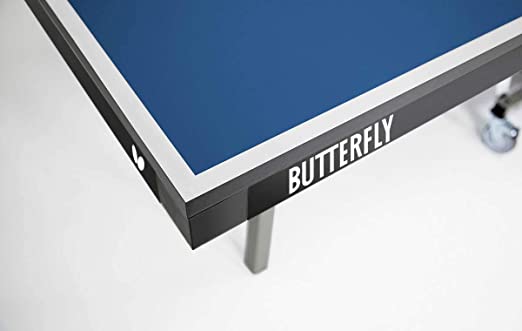 As a brand in ping pong over the world, Butterfly is well known and leading brand. One of the best countries in the world, Japan, equip the table.
Butterfly started its journey in 1950 with the moto to provide the best quality products in the market. So they have successfully done that with every product all over the world.
Butterfly ensures to provide the very best materials in their centerfold 25 table. So a little damage can not hamper them as they provide five years of warranty to keep their customers faith in them.
They have many good sides. If we want to extend them, first of all, they make the professional ping pong table which is authenticated by the ITTF, and they use them in their tournaments.
Secondly, they manufacture the best quality product and provide them to the customer with five years of warranty, which gives strength to the customer's faith.
Another thing is that the tabletop of the butterfly centerfold 25 table is the standard size of 25mm, which ITTF wants.
Apart from that, they ensure the most robust frame of the tables not only in the indoor tables but also in the outdoor ping pong tables. Their tables come in a pre-assemble way so that the customers get relieved from the hassle.
The table is effortless to store because they provide the best quality wheels in this table. These wheels are essential for the table as it helps to move it from one place to another place very quickly.
Along with all these positive sides, they have negatives too. For example, the table is very expensive, which we have listed in our article.
Furthermore, the table has no playback system where other brands are providing this facility. Lastly, we can point out the weight of this table. It is heavier than other tables.
Where are Butterfly ping pong tables made?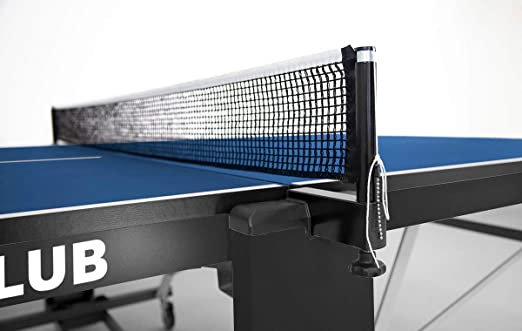 Butterfly tables are made in the United States. The company has an assembly line that's located in California and ships them all over the world.
They're known for their high-quality tables and construction. Ping pong tables can last a long time with proper care, but if you're looking to buy a new one, Butterfly is a great option.
They have a wide variety of table types and sizes to choose from so you're sure to find the perfect one for your home or office.
Plus, their customer service is top-notch, so you can be confident that you'll be happy with your purchase.
So if you're in the market for a new ping pong table, be sure to check out Butterfly—you won't be disappointed!
How much is a ping pong table worth?
Ping pong tables are great for gatherings with family and friends, but are they worth the money? Here's how you can figure out if a ping pong table is worth it.
First, think about your budget to see what you can afford.
Second, research different brands of ping pong tables or find one that has positive reviews online or in person.
Third, measure the space where you plan on putting the table to make sure there's enough room for it.
Fourth, check whether your home insurance covers sports equipment like ping pong tables (some do).
Fifth, consider getting an indoor or outdoor table depending on where you live; this will help decide between glass or wood as well as regulation size versus full-sized table tennis games.
Finally, learn about table tennis for beginners or purchase your own ping pong paddle to get started!
Now you should know whether a ping pong table is worth it for you. Ping pong tables are great for gatherings with family and friends, but are they worth the money?
Final Verdict
To sum up, one of the best indoor tables in the market is Butterfly Centerfold 25 ping pong table. Considering all the benefits, features, durability, and price, this table is very professional and perfect for professionals and who want to be professional players of ping pong.
So if you are planning to be a professional player, then this table is the perfect one for you as it is used in tournaments. So you will be ready from the very first moment of your gaming career.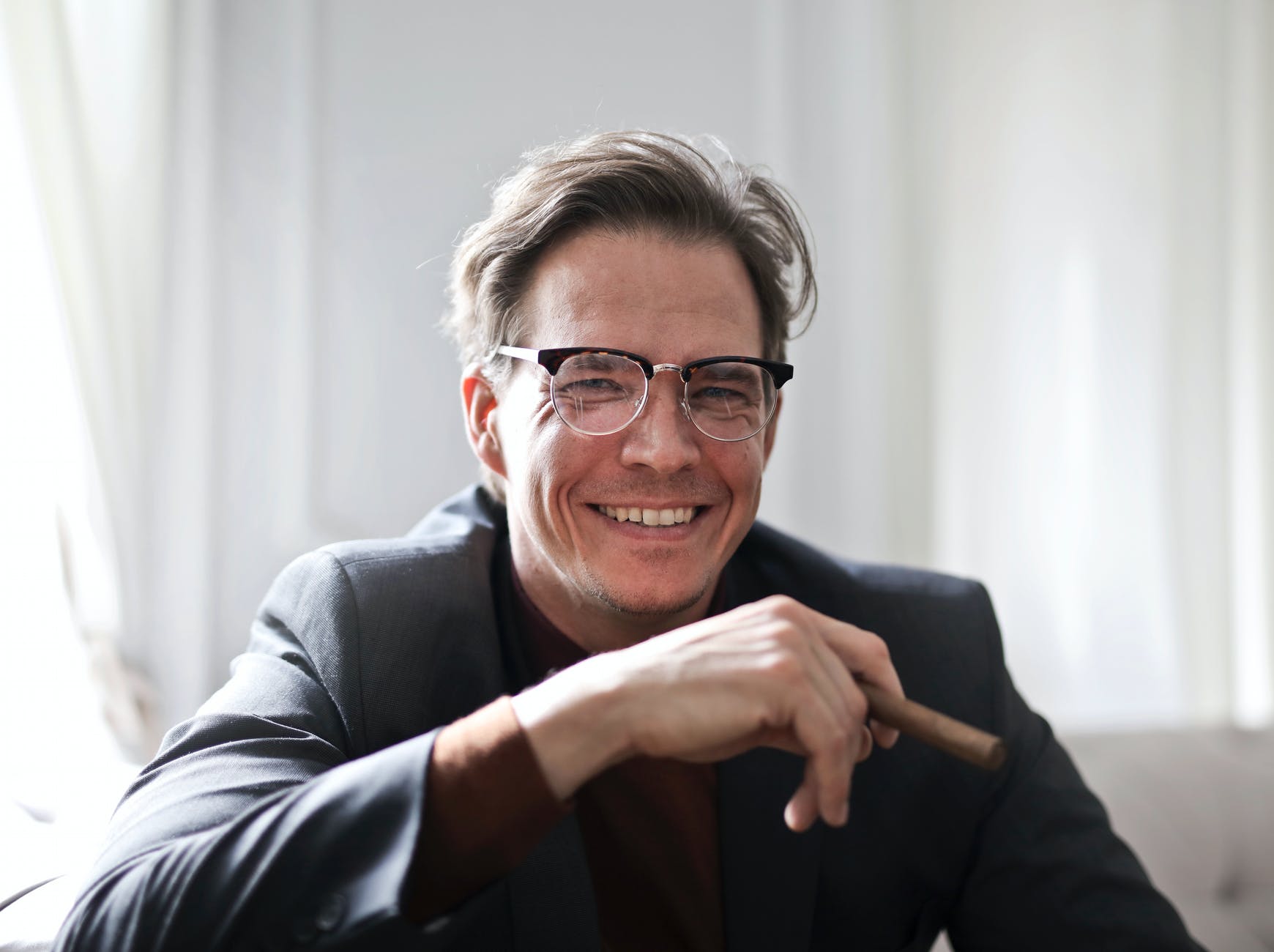 Hi, My name is Benjamin Fink and I am the author of the ping pong reviewed blog. I am a sports person learning and sharing my knowledge with others about ping pong and other sports.
I have been playing ping pong for the last 17 years and teaching people about the game and writing new things about the game through this blog When finding something new. I have participated in serious ping pong tournaments in my country.