Choosing a high-quality ping pong table is a lot like choosing a good partner or a good pair of shoes. You can't just pick one up off the shelf at Walmart and expect it to work for you. You have to know what you want, and then you have to make sure that you're getting the right product for you.
In this post, we'll talk about some of the things that you should be looking for in a ping pong table when you're trying to figure out which one will be best for you.
Indoor vs. Outdoor Ping Pong Table?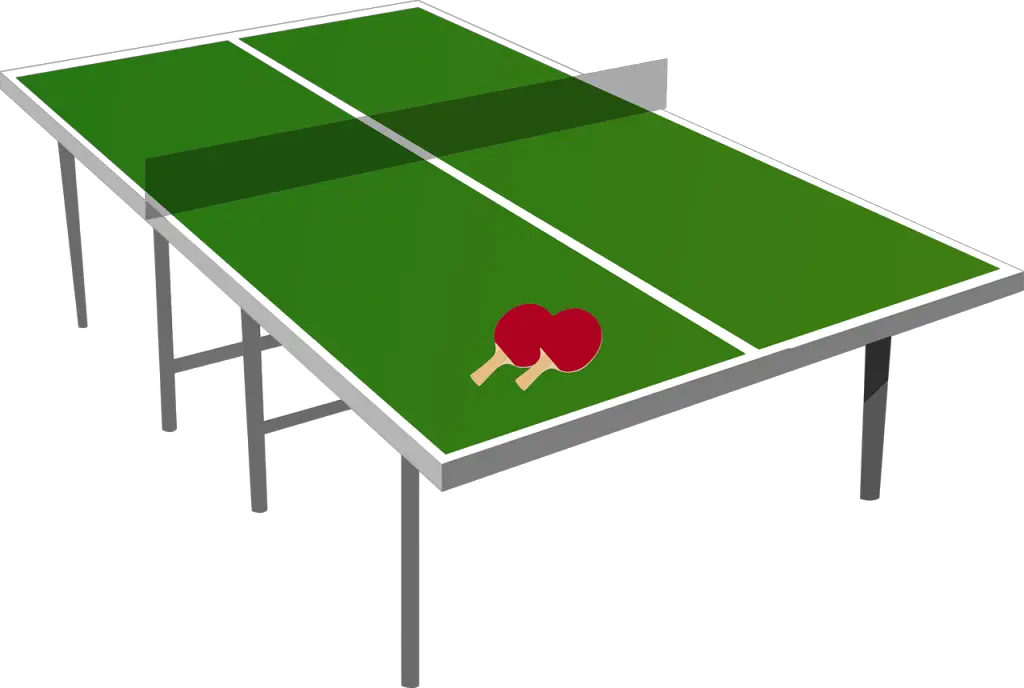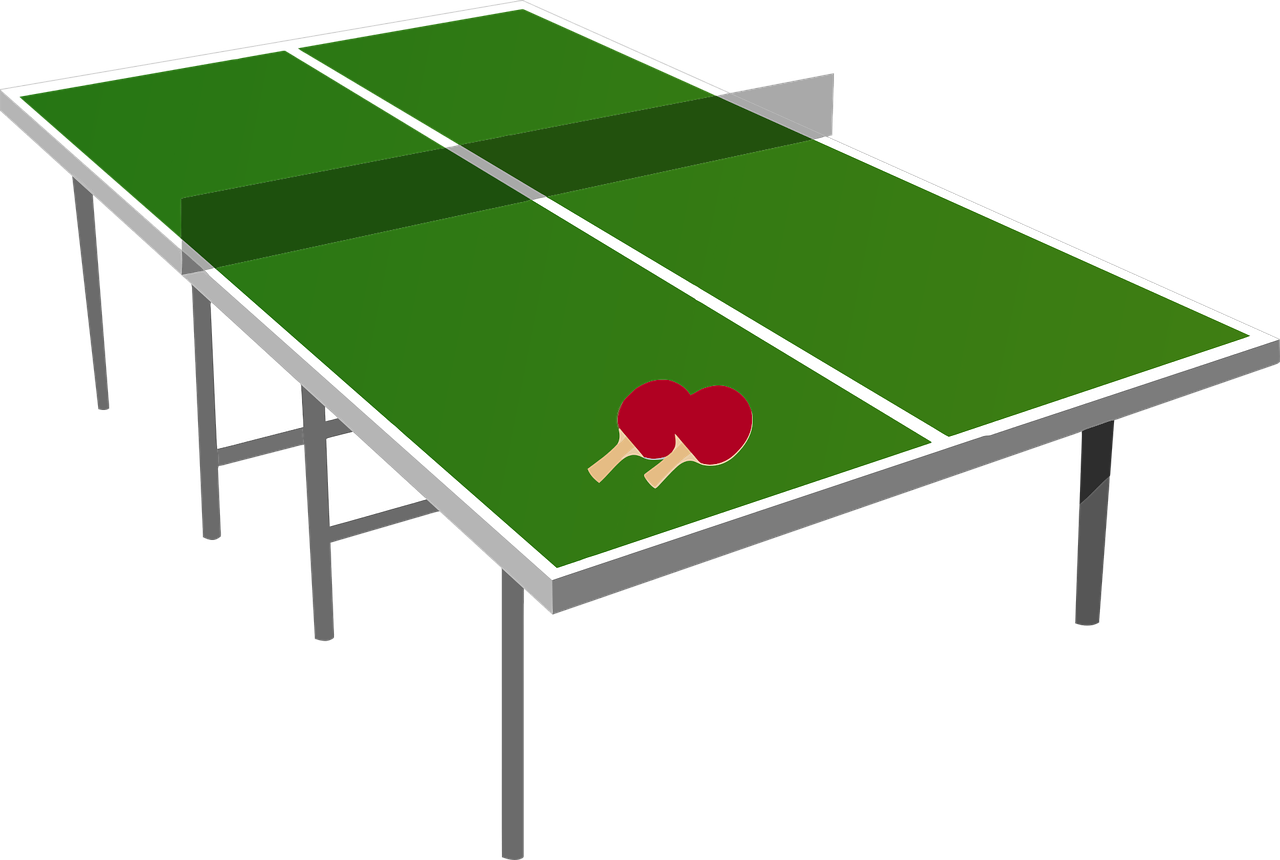 First of all, you have to think about what type of table you need? Does your game room hold enough space for the full-size ping pong table? Then you can go to the indoor table apart from that; you can go to an outdoor table.
But the best ping pong table does not depend on indoor or outdoor. It depends on the stability and playing surface of the table.
In general, most indoor tables can fold, and you can store them wherever you want.
On the other hand, if you have the intention to play outside but need to wrap your table, you can use your indoor table outside of your home or office as an outdoor table in supportive weather.
Or buy a weatherproof outdoor table that might end your negative thoughts.
Experience Level
If you are a beginner looking for a ping pong table to improve your skill level or want a table to spend quality time with your family or friends, you will not get much difference between a solid table and a high-end table. For this type, you can go for a mid-budget that won't affect your experience so much.
For your office, it would be better to take a sturdier table. The table gives more solid ball bounce that makes good sense.
Playspace
The most important thing is the space you have to set up your ping pong table. Does it hold enough space? For the full-size table 9 feet by 5 feet, you need more space than the small one. It will take almost 5 feet for all sides of the optimal area.
Budget
First of all, money is the crucial first factor before you buy something. Everyone has a budget to purchase the product. So for the ping pong table, if you read some full reviews before buying, it is a higher chance to get the top ping pong table.
Ping pong table has a comprehensive collection based on price, and a premium model of a ping pong table can cost you a thousand dollars from your pocket.
A brand can be the best option to get a better ping pong table. Besides that, there are some which can be good tables as well.
That could cost you more than 800 dollars, and that can give you an excellent option of playing. This type of table can be perfect for those who want to entertain their family and want to spend quality time playing very occasionally.
Along with a ping pong table, nets are also an important thing here. Whenever you are going to buy a net, you need to be concerned about it as well.
So a useful net will cost a little amount in comparison with the table. A clipping net would be very much helpful to prepare a table in a short time.
Surface Thickness of Ping Pong Table
The most important thing to keep in mind to choosing the most magnificent ping pong table is the surface thickness of the ping pong table.
The different surface of the table gives a different ball bounce, whereas two different paddles provide the same.
Wood, plastic composite surface, or fiberglass are the necessary materials for the professional ping pong table mostly. Depending on the build materials, give the different ball bounce.
For example, the Wood surface will generate less bounce than a thicker coating. The perfect table thickness for the ultimate ping pong table is around 18mm to 20mm.
The primary concern of a ping pong table is the Table Top thickness when you are comparing the table because of the tabletop and the ball bounce as well.
The bottom of the table is not essential, as this part is considered a beautiful part of the table.
If your budget is 350-450 dollars and you can not afford more than this amount, you should go for cheaper, but the most appropriate ping pong table starts from (.75inch).
The most common table thickness of measuring a table is from 15mm 18mm which gives you the right playing conditions.
But if you intend to play regularly, it would be better to go for something unique. If you go for a thinner table than this, you will not get enough bounce for the money.
Usually, the professional level ping pong table is 25mm(1 inch), which is a more expensive model. But you will get the best playing mode and the guarantee that you are looking for as you cost an amount on it.
It will last a long time, and the condition will be alright after a couple of years.
For example, the folding tables are not durable like the non-folding tables. Because of the inferior materials of the frame, non-expensive ping pong tables can bend over with time.
Whereas, the competition level table has no record like that. We took a survey among large samples and got reviews from the customers.
Most of the clubs are using the 22mm solid ping pong table and are being used in the home as well.
The professional tables are more durable and last so long. We will recommend you to buy a competition level table to enjoy both professional and personal.
Strength of Frame
Unnecessary to point out, people want the best quality and sturdy frame that can provide better service for a long time even after rough use.
And the people who want to be professional exactly wish for that.
Stable and non-folding tables are more durable than folding ones because of their sturdy build quality. The wrong side of that table is that you can not store it in a small space.
The high table's frames are made of more durable stainless steel, whereas some of them are made of wood. Wooden frames do not last as long as steel frames. Stainless steel frames are heavy, but it provides the best service.
If you want to play with your family and friends or with the kids, you should keep in mind the height of the table along with stability.
If you play with kids, you need an adjustable height table, so if the table can move lower to upper or upper to lower, that would be a great deal.
So frame strength is often considered an important issue that should not be neglected.
Other Important Features
An important issue is to clamp the ping pong table net. If the net set does not adjust appropriately on the table, you can not get the best playing mode. Cheap tables have such a problem.
So you can not use these tables in the competition whose net is not adjusted.
Another thing is the design to buy a ping pong table. A great look will change your mind while playing, and it will increase your performance for sure.
Apart from that, build quality is another useful issue as you are spending money on the ping pong table. It has to last longer. The materials should be of the best quality.
Other factors would be as lightweight as it can move quickly and size that can fit in your place.
So we have talked about the crucial things you should keep in mind before buying the ideal table, and we are going to give you the 13 perfect ping pong tables reviews with the comparison. It will help you to understand clearly which table to buy. It would be an ideal solution to follow our thinking.
Is a 13mm ping pong table good?
The table should be thicker in the general rule. Cheap ping pong tables in the 13mm to 15mm range are good for beginners and game room buyers.
The thicker the surface is, the better the table. The 25mm+ ping pong tables are the best for high-traffic rec centers and for competitive players.
How thick should a good ping pong table be?
The surface should be 19mm thick. A lesser thickness won't give consistent ball bounce. Most table tennis tops are made of particleboard. Some boards are better than others.
Conclusion
In conclusion, the quality of your table is often the first thing people notice when they walk into your room. There are many different factors that go into choosing the best ping pong table for you and your family.
Whether you are looking for a table to play on, a table to entertain guests at your next party, or a table to use in your home, there are some things that you need to keep in mind when choosing a ping pong table.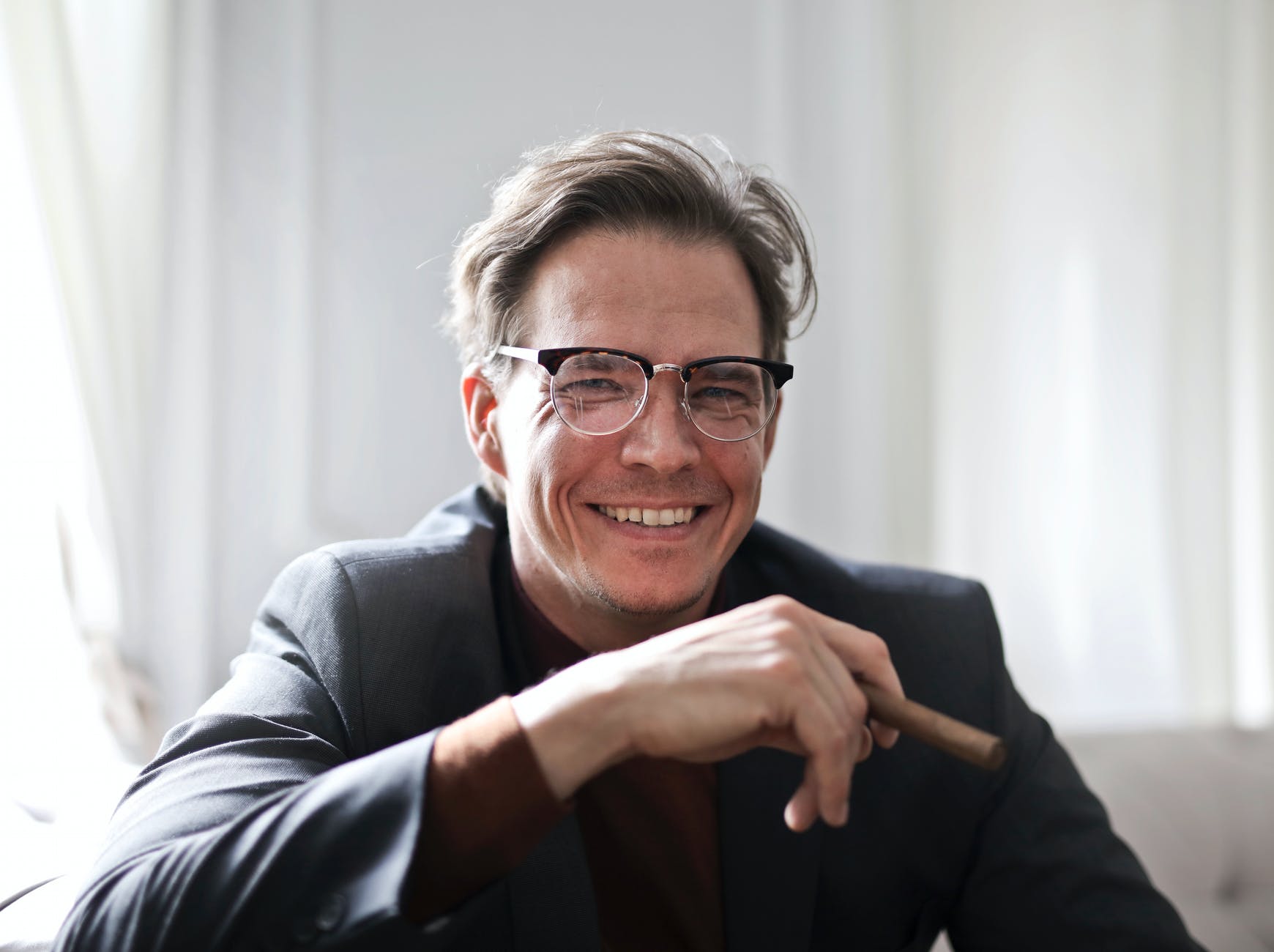 Hi, My name is Benjamin Fink and I am the author of the ping pong reviewed blog. I am a sports person learning and sharing my knowledge with others about ping pong and other sports.
I have been playing ping pong for the last 17 years and teaching people about the game and writing new things about the game through this blog When finding something new. I have participated in serious ping pong tournaments in my country.